(No, not Ash from Pokemon you poor, poor blebs...)

The title of this work is a neologism. In this case we find it's origin in the words 'incense' and 'insensitive' by combining these two words into one. The work the title is referring to is seen here: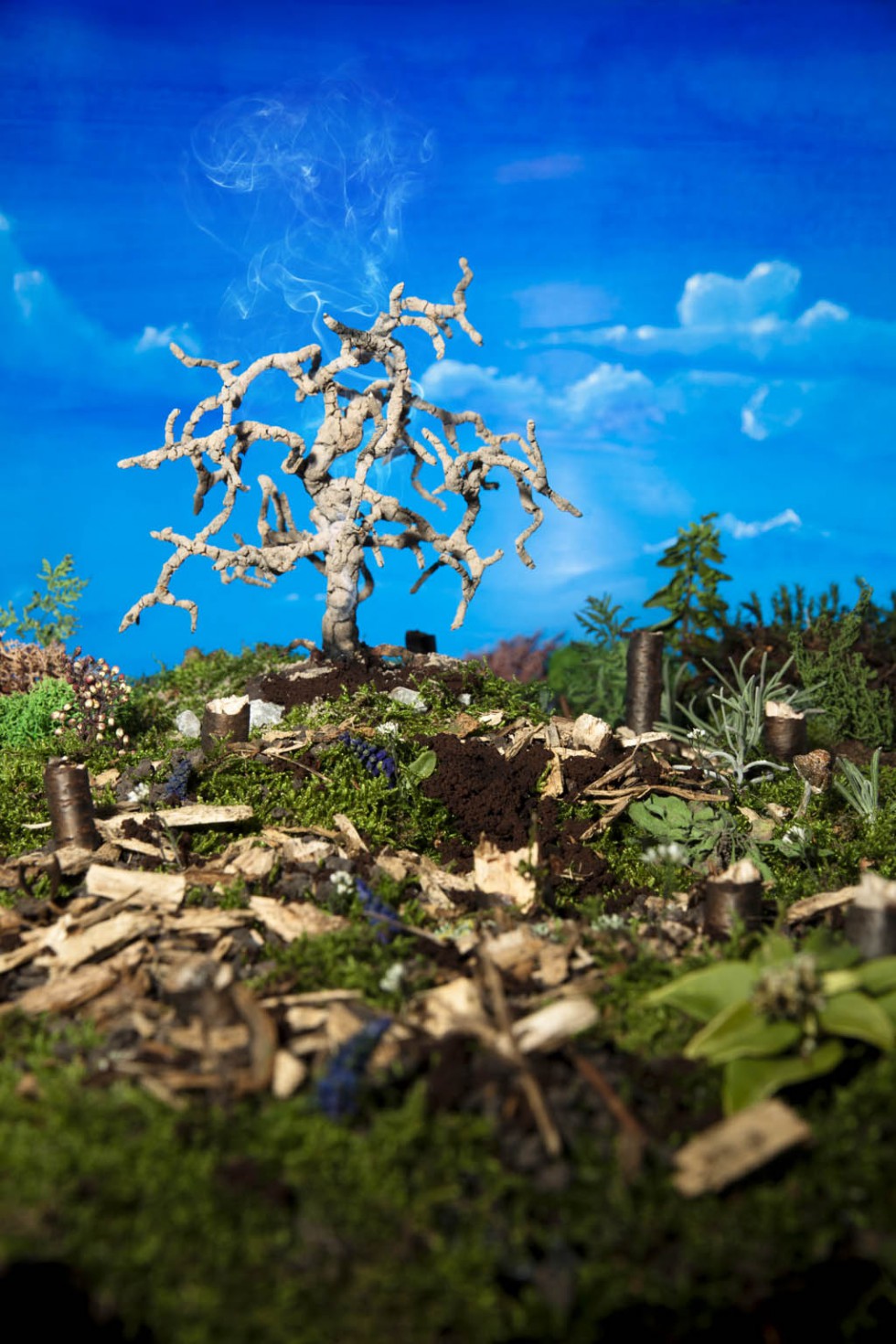 The more astute among you probably have been trying to ponder how it was made.

The tree depicted in this photograph is slowly burning up while outlined by a painted sky. It consists of a wire-frame that supports what is basically the incense that is happily smoldering away while infusing the air around it with it's lovely smelling but nonetheless toxic fumes.
What makes incense insensitive is the fact that whole areas are being cleared by burning and other clear-cutting techniques to make way for mono-cultures of incense or any other crop the invisible hand requests.
Luckily, the tree is just a model as you by now must've known.
In fact, it all is situated between a couple of crates of beer (which acted as the fundament to the structure) and a convenient flow-hood with which my dorm room was equipped at the time of creation. Just scroll down for those pictures. You'll also find a subset of the sources I found to be very inspiring when making this work.
For those of you whom are still trying to find a Pokemon in there, LOOK HARDER! Maybe it's hiding next to the magic mushroom?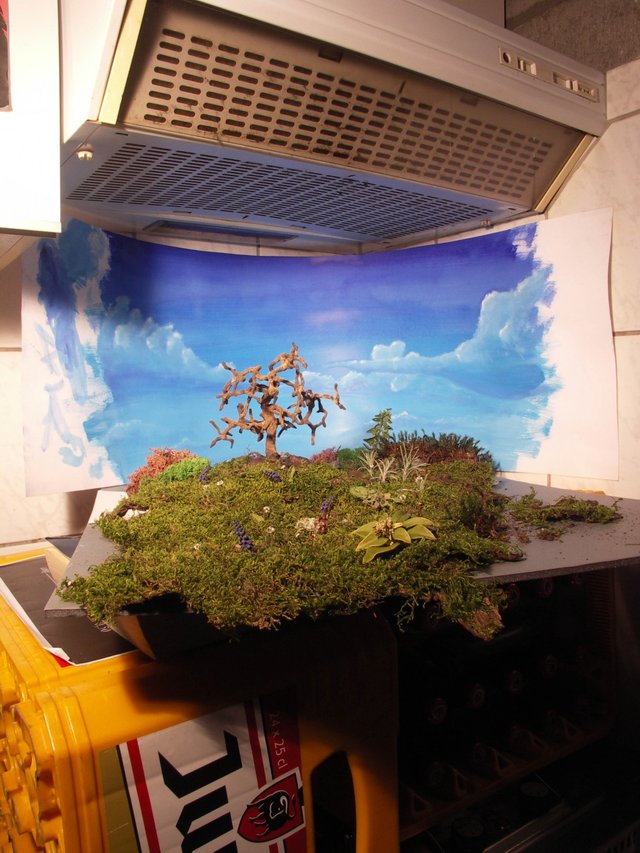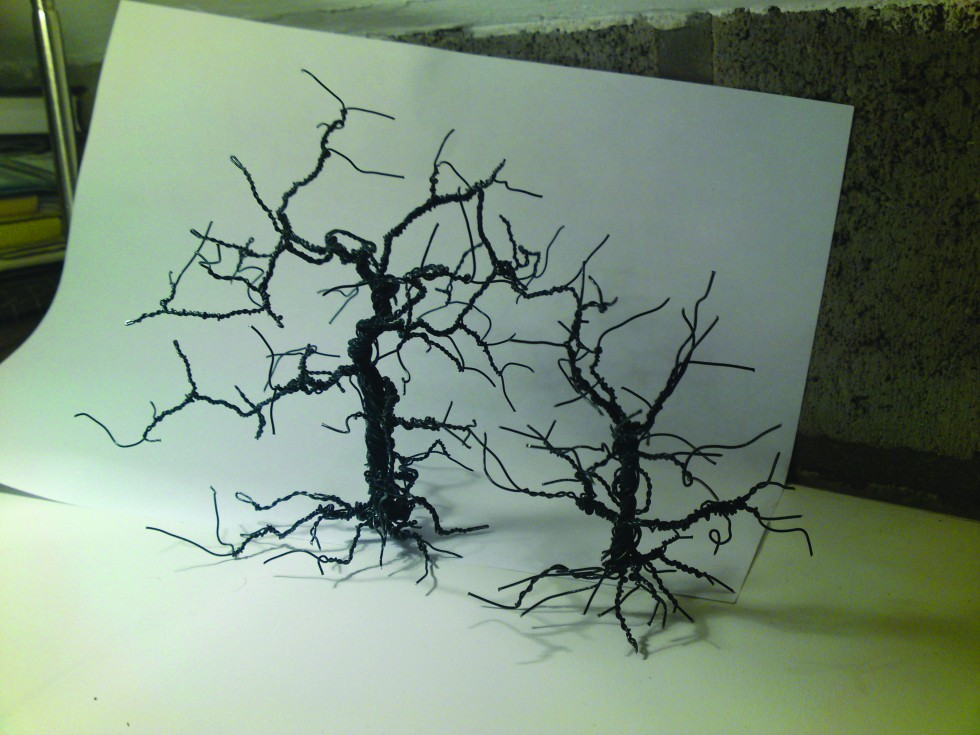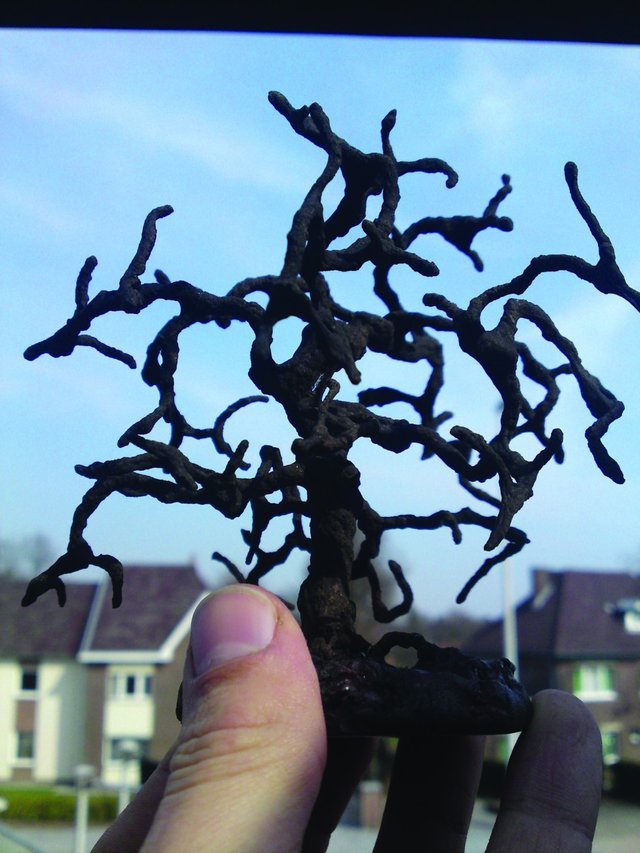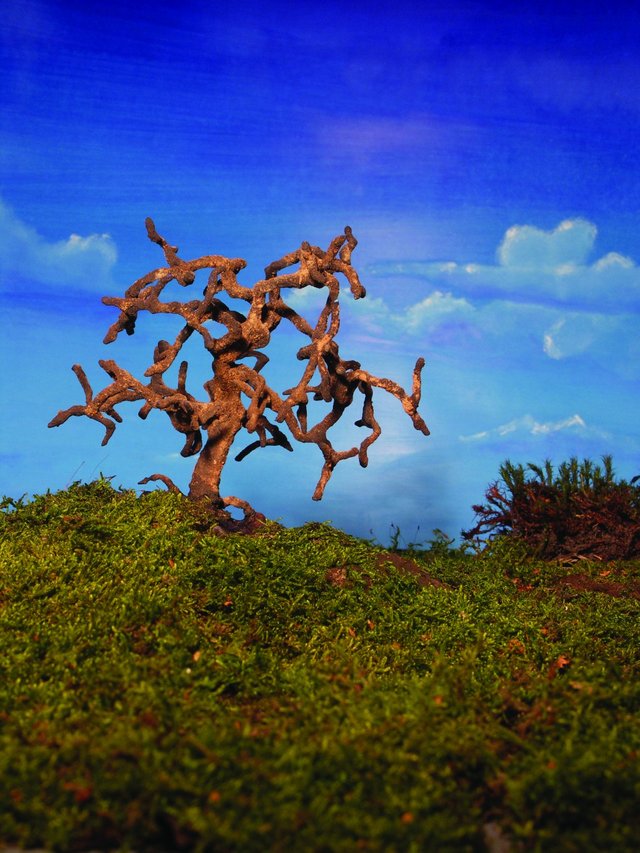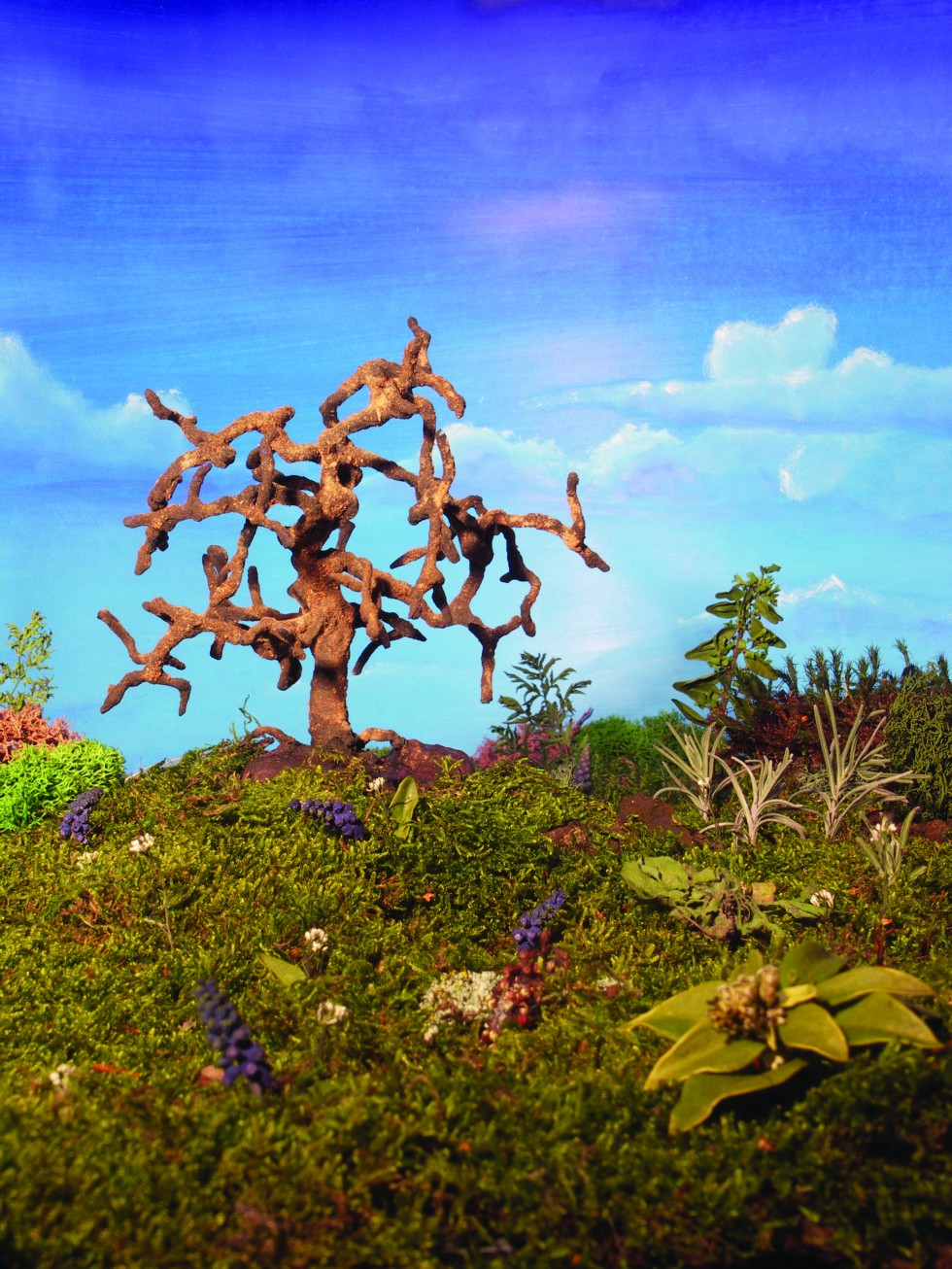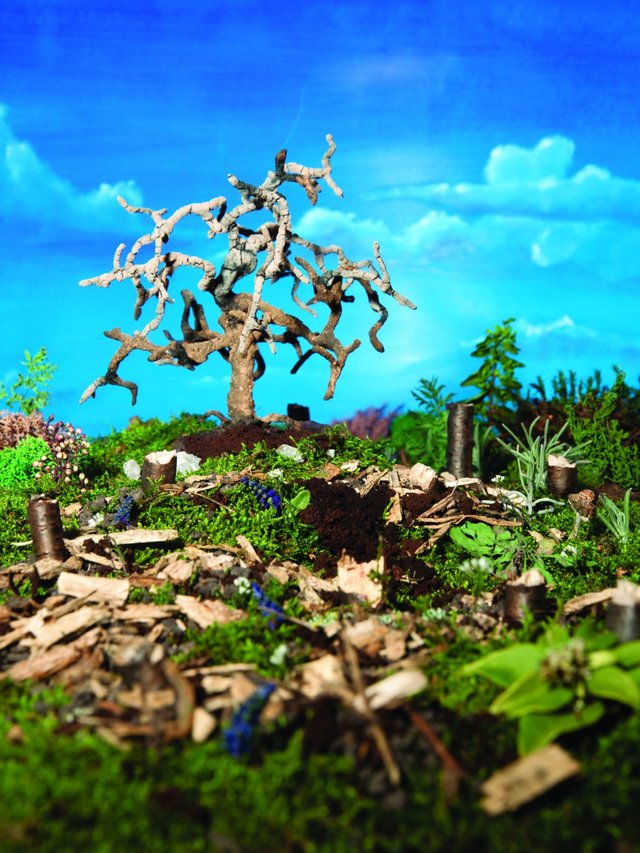 Some of the sources that inspired the work:

Illegal logging

Incense poaching

Good news too
PS

This is my first post. I would really welcome some tips and advise or other insights that might help me become a better Steemer, uuehm, Steemitter? Steemitian!? Well, you know what I mean! Is there any proper way we should call ourselves?)*
PPS

I lied about the Pokemon.